Wine is bottled poetry
We follow the golden rule that winemaking starts at the vineyard – that's why we grow quality grapes with excellent characteristics. We give the vines the time they require to build a carbohydrate reserve, we do green pruning and optimize the leaves canopy, so more sunlight to reach the fruit. Harvest is only done by hand, in small crates that take two minutes to be transported to the cellar. Then follows a secondary selection – picking only the best grapes. The standard vinification is done in stainless steel containers at controlled temperatures; whereas the secondary vinification is done in French oak barrels.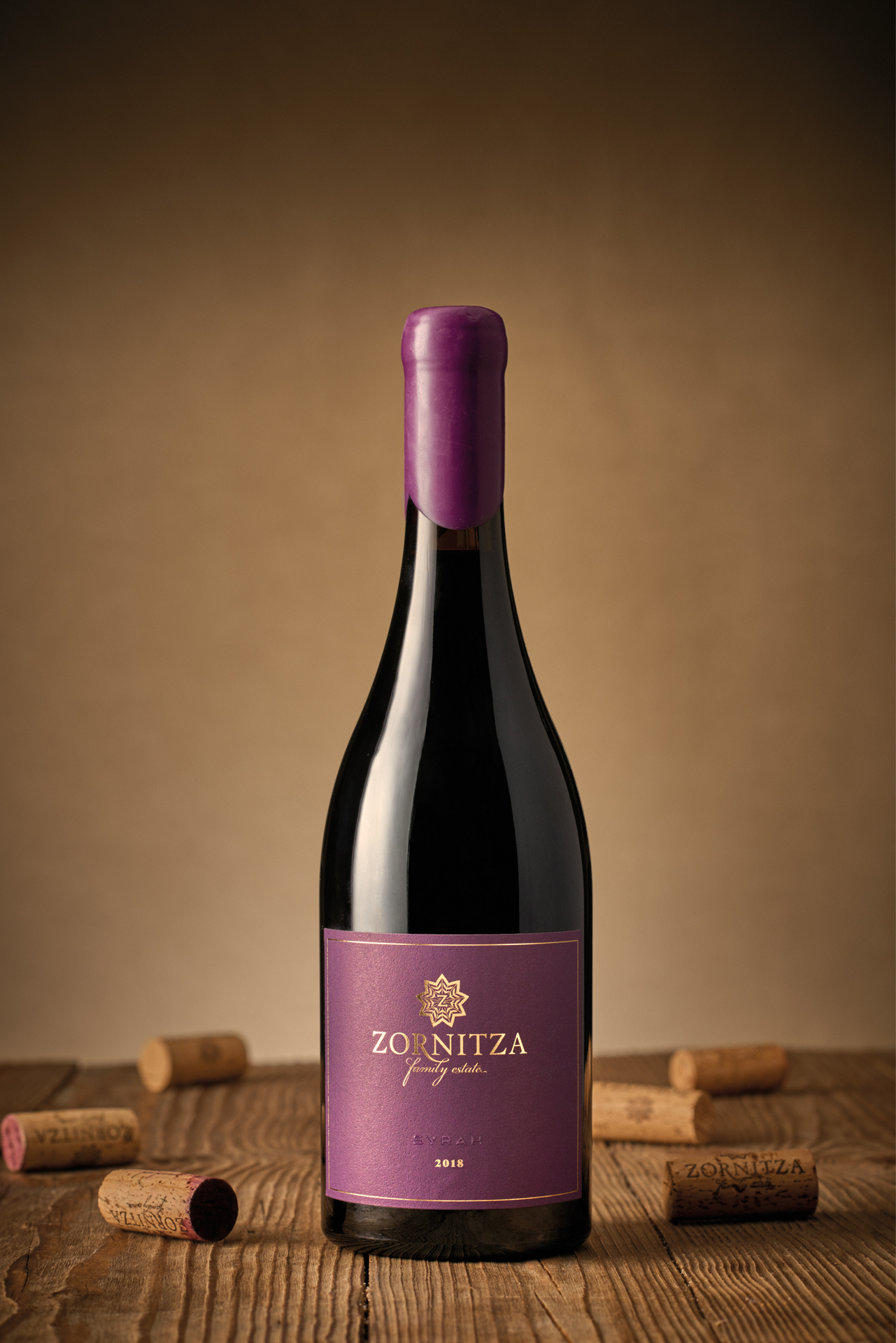 Zornitza Syrah 2021
The grapes in this delicate, light and elegant wine are from the first of several pickings of the variety Syrah at Zornitza Family Estate Relais & Châteaux. The wine impresses with its exceptionally pure, well ripened grapes in combination with subtle notes of sweet spices, candy, a soft and balanced finish.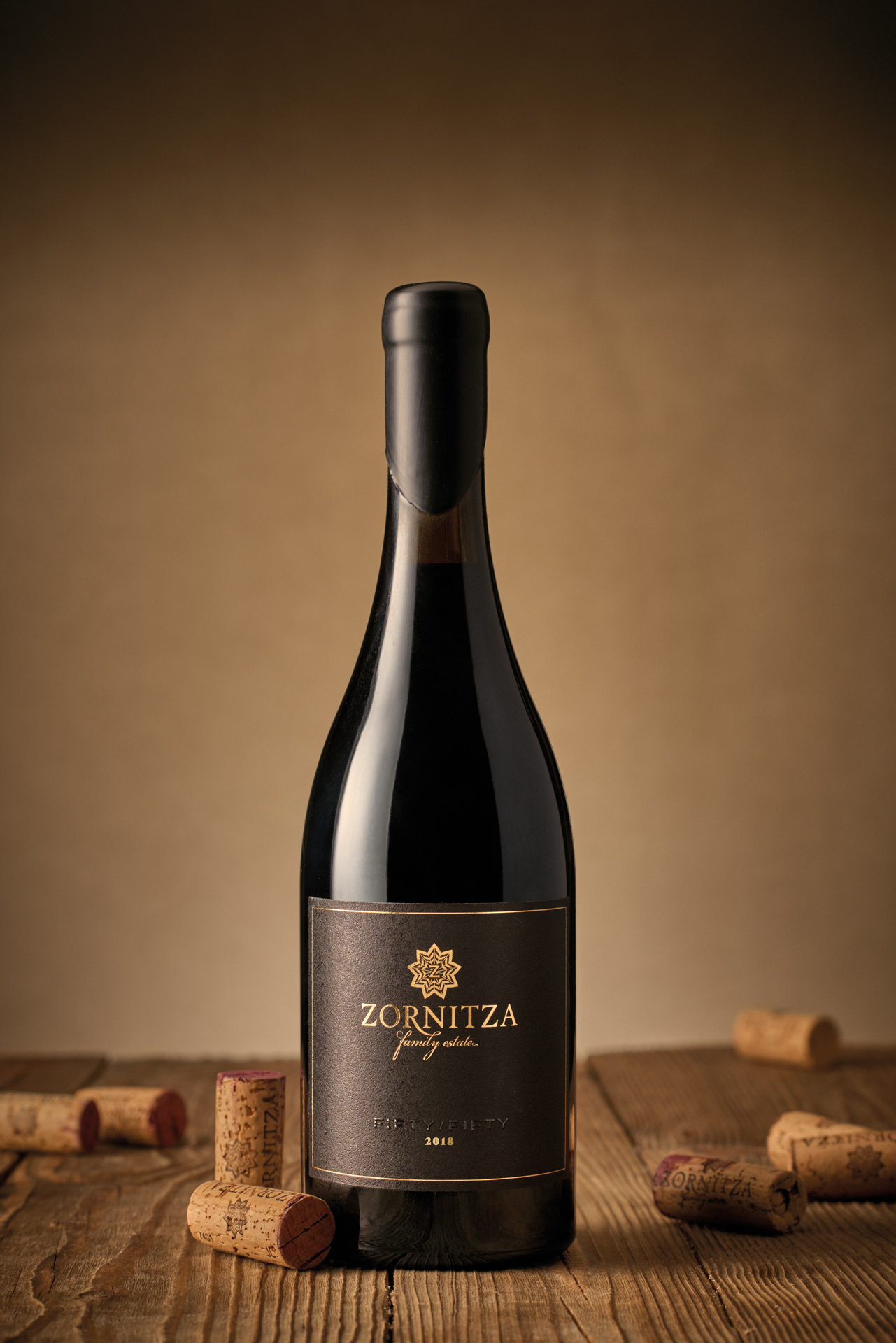 Zornitza Syrah Fifty/Fifty 2021
This wine has an intense feel of black fruit, piquant and sweet spices, jam and dried fruit. A full-bodied, very fresh, concentrated and complex wine with a great ageing potential. An unexpectedly long finish.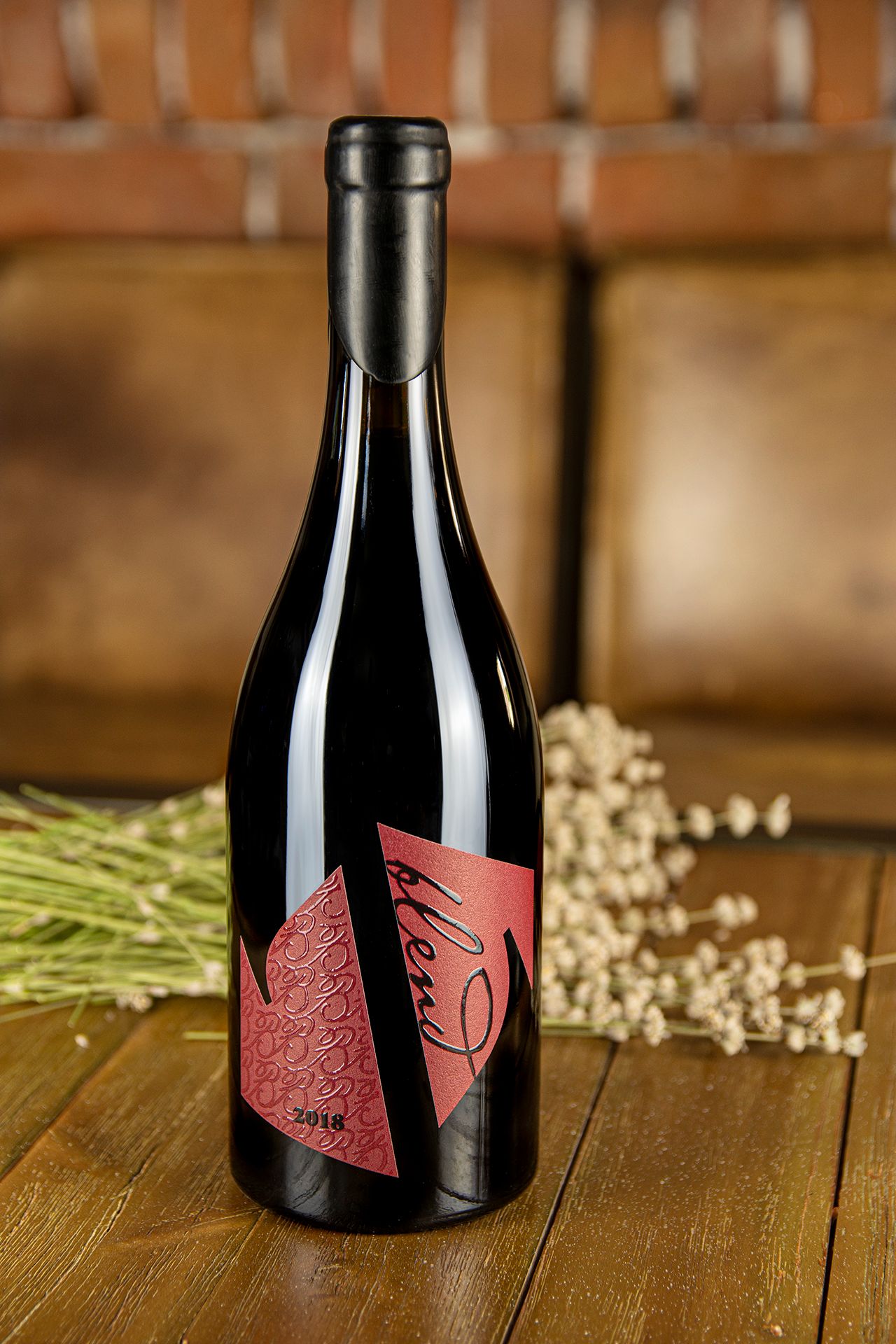 Bordeaux Blend Zornitza Family Estate 2020
A blend in the style of Bordeaux from the varieties Merlot, Petit Verdot, Cabernet Sauvignon and Cabernet Franc. Dense, fruity and very concentrated wine with excellent balance and long finish.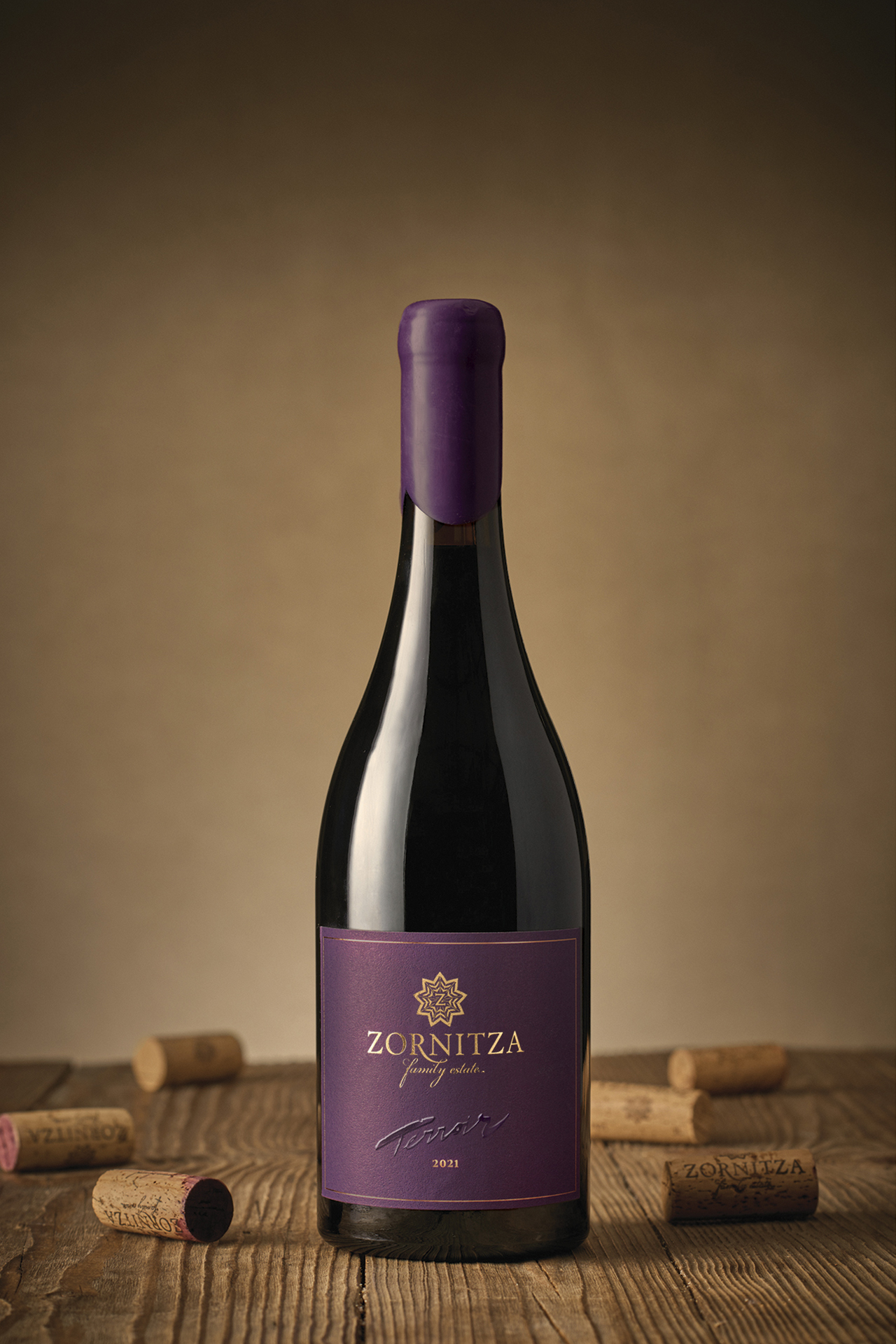 Zornitza Terroir 2021
Deep ruby colour, medium intense taste and a spectrum of red and black fruit (cherry, strawberry, blackcurrant, plum). Dry, full-bodied and exceptionally fresh. A serious presence of tannins which are soft and fine on the palate. Along with the fruity notes, there are also notes of vanilla, cloves, raisins and burnt wood. Excellent balance and a very long finish.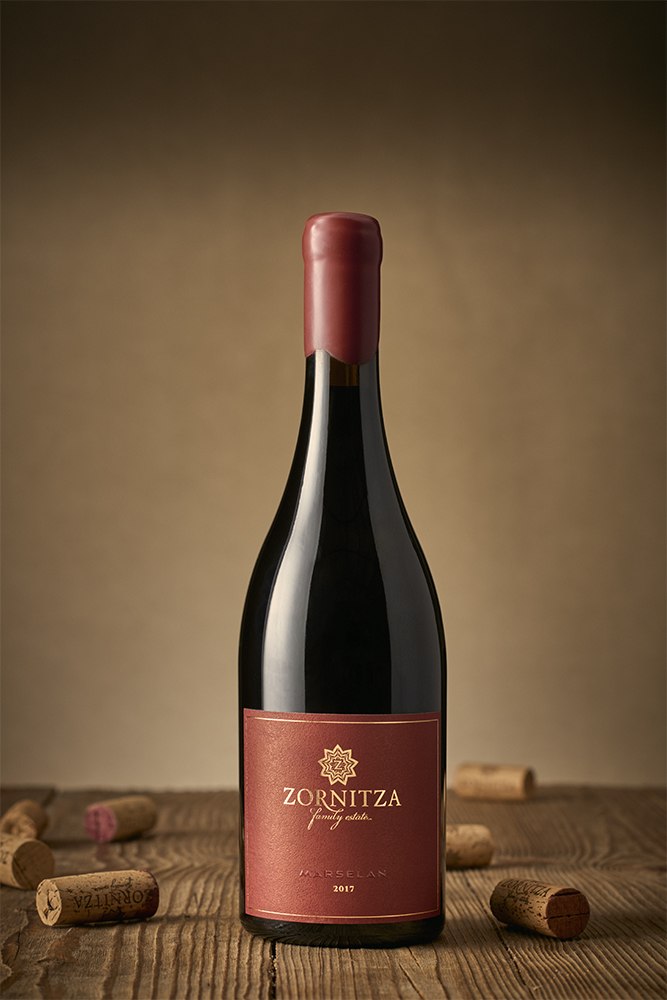 Zornitza Marselan 2019
Deep crimson colour, intense nose and a medium to above- medium body. The aromatic and taste range includes red and black fruit, sweet and piquant prices, wood, smoke. Memorable freshness and finish.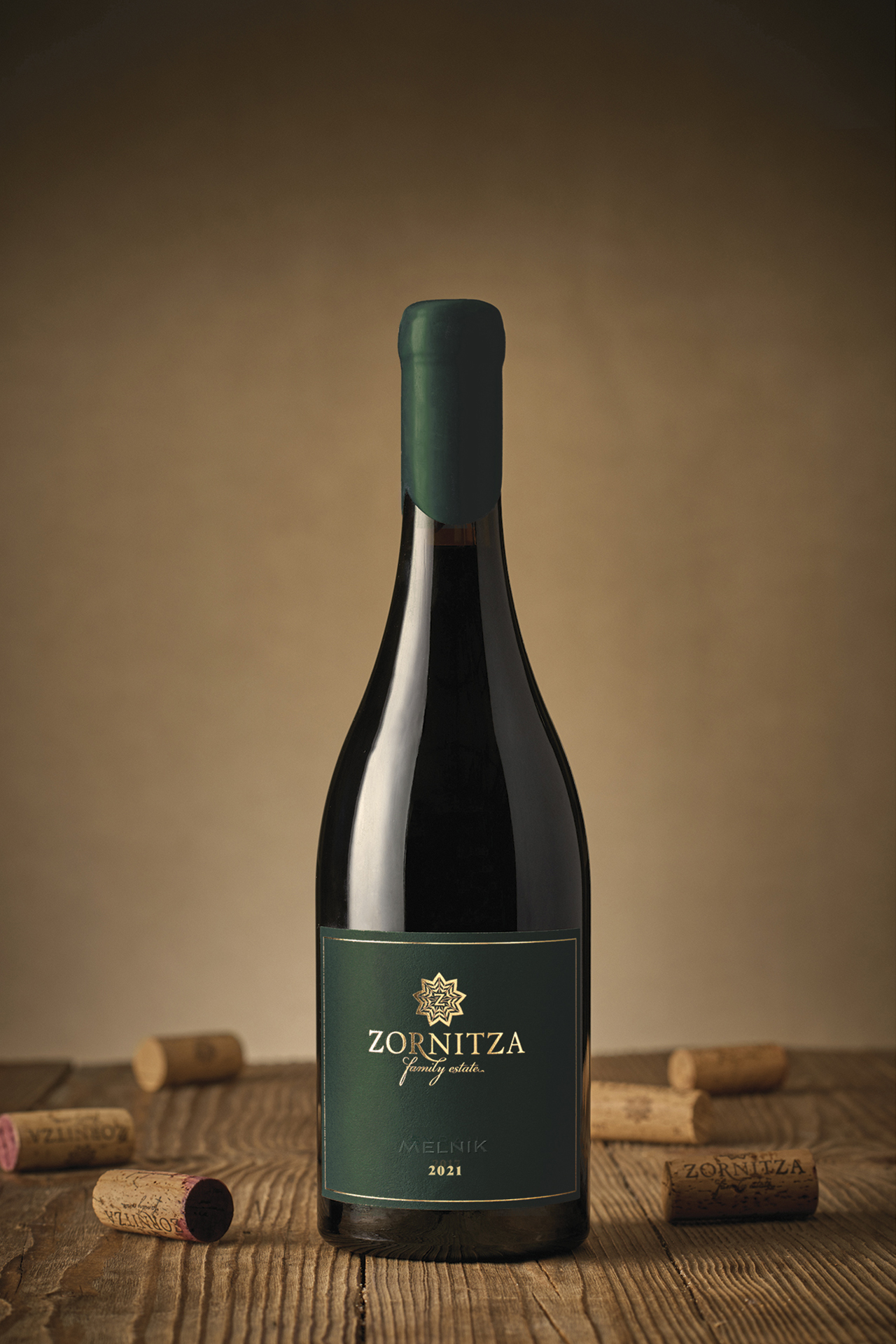 Melnik Zornitza 2022
The vineyards of Broad-leaved Melnik Vine are considerably older than the average age of the rest of the Estate's vineyards, which allows for quality yields with higher concentrations of aromatic and taste components. Melnik Zornitza 2022 is with a medium intense ruby colour, an abundance of red fruit and a well balancing acidity. Can be served slightly cooled.