Spa on the island
30.06.2020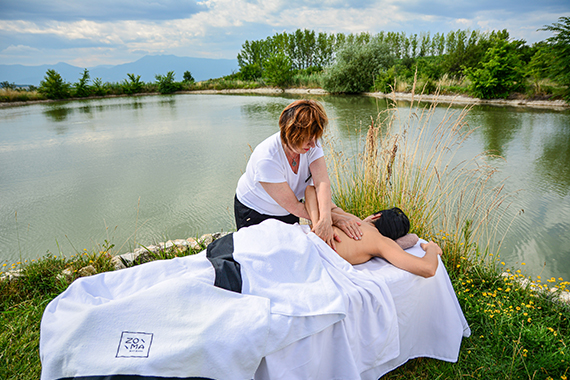 Everyone will tell you that spa therapies are for the cooler months, and in summer it is important to spend more time in nature and to practice sports in the open air. We will tell you that it is possible to easily and pleasantly combine the two.
During the summer season (or as long as the weather allows), ZOMA body & soul therapists invite you to the small island in the Estate, which you may know from a secluded candlelight dinner or contemplation of the sunset.
Now you can join an outdoor gymnastics group with Gancho or relax with an Orenda massage performed by the experienced hands of Desi or Veni. The massage oils, prepared on site with herbs from the region, will activate your vitality and help you to immerse yourself even more in the beauty of the surrounding nature.