Concert of Vasil Petrov and symphonic orchestra
30.06.2020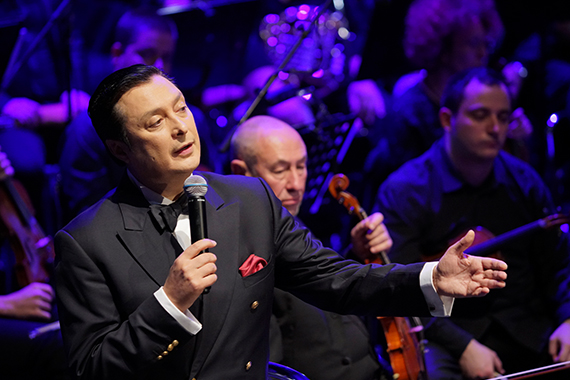 One of the most beautiful voices on the Bulgarian music scene Vasil Petrov will make his fans happy with an open-air concert at Zornitza Family Estate Relais & Châteaux.
Excerpts from musicals and operas in jazz arrangements, evergreen and film themes will be part of the concert program, which Vasil Petrov will present together with a symphonic orchestra.
The classics will be performed on July 25 at 7:30 pm by the lake in the Estate, where the powerful sound of the symphonic orchestra will complement the exquisite phrase and velvety voice of the singer. Guests will be presented with the beautiful music of Gershwin, hits by Frank Sinatra and Antonio Carlos Jobim, Beatles hits, melodies from Charlie Chaplin's films.
Jazz musicians Yordan Tonovski (piano), Kristian Zhelev (drums) and Hristo Minchev (double bass) will be on stage together with Vasil Petrov. A special guest in the concert will be the talented winner of many prestigious awards, violinist Zornitsa Ilarionova.