It's picnic time
30.06.2020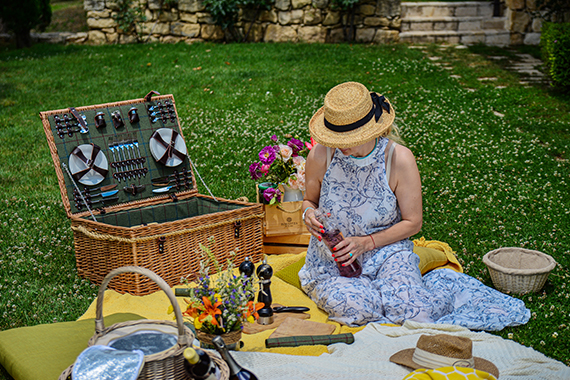 Outdoor entertainment is especially sought-after this season. We know that you dream of activities in a beautiful and safe environment, pleasing all senses.
We at Zornitza Family Estate Relais & Châteaux have prepared a fabulous picnic experience for you. We offer gorgeous picnic baskets in which you will find everything you need for you and your table. There is also enough space for a variety of food and drinks, and especially for wines we offer a wicker basket that preserves the temperature.
Around the Estate you will find lush meadows, sheltered places, streams and groves – perfect locations for your picnic. We were glad to find ours.