The best of Bulgarian and French gastronomy
08.01.2020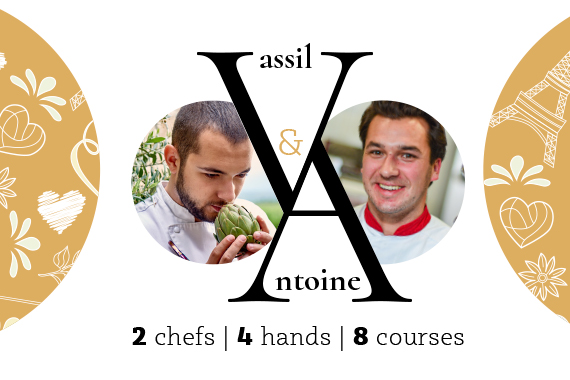 French taste meets terroir Bulgarian products and traditions in an incredible culinary adventure – 'Two chefs, four hands, eight dishes'. On 1st of February, one of the most popular French chefs in Bulgaria – Antoine Verhest (formerly owner of L'Instant Restaurant and now of a catering company of the same name) joins in the aEstivum kitchen chef Vassil Spassov, who is a French desciple.
Chef Verhest will use Armagnac and Burgundy wine in the preparation of his dishes, and chef Spassov will enhance the Bulgarian taste with plum brandy and local spices.
We look forward to a memorable experience in which two young chefs and two culinary cultures will show you their best.