Spring menu at aEstivum restaurant
01.04.2021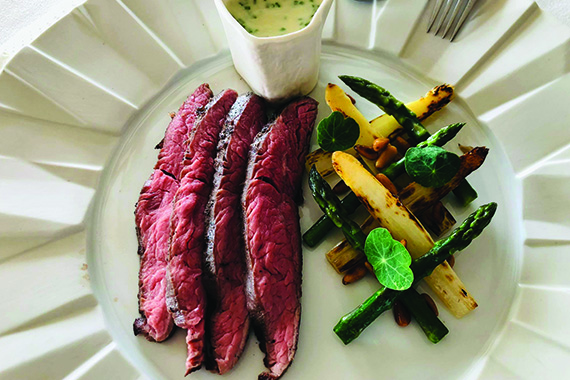 Spring brings renewal and desire for healthy and mindful life. We at Zornitza Family Estate Relais & Châteaux are well aware of this and are making seasonal changes to the menu of the aEstivum restaurant.
Along with your favorite specialties of Chef Vesselin Kalev, we introduce in the menu some spring offers with fresh products from the meadows of the Estate and the surrounding hills. We will offer you dishes with nettle and other green leave edible plants, as well as with eggs, dairy products and meat from our farm.
Each season has its own charm in the Melnik region – you will feel it in our menus.