Lunch at Baraka
03.05.2022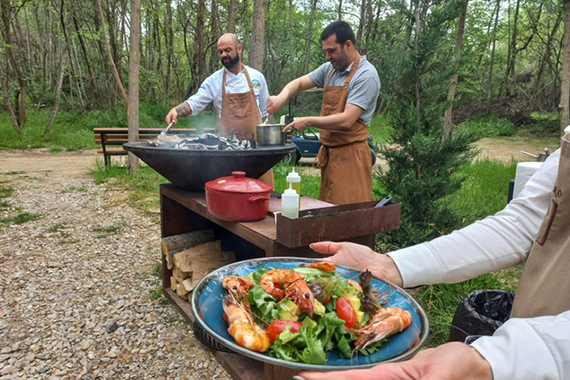 Ever since we served authentic paella last fall at Baraka – our hottest venue for outdoor events, we couldn't wait for the weather to get warm to resume themed lunches in the woods by the river. The month of May offers wonderful opportunities for this, so we were happy to open the Baraka season.
On May 7 we'll serve a delicious St. George's Day menu, live-cooked on a barbecue by Chef Kalev and his team. Of course, lamb is the highlight of the day, but we promise that there will be dishes for every taste.
While you enjoy the food with friends and taste the selection of drinks of our sommelier Alexander Skorchev, your children will play on the nets over the river.