Exhibition of Vanko Urumov in the Estate
01.02.2021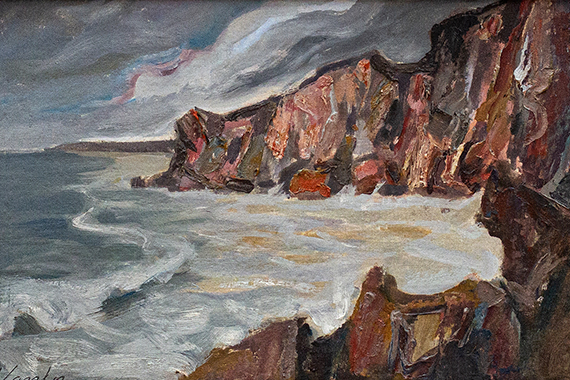 An exceptional selection of paintings from different genres by the great Bulgarian artist Vanko Urumov attracts the attention of our guests.
The "Unique" series presents 6 miniatures, in which an unconventional technique stands out – molded paper.
You can see several vivid oil paintings from the mid-80s and early 90s from the gardens of the Palace in Balchik, which inspired the author throughout his life.
The seascapes of the northern Black Sea coast are also present in the selection – again in small format from the 80s, with the typical wide brush and classic oil on canvas.
And last but not least: three paintings in mixed technique – pencil, watercolors and acrylic, present another signature theme for Vanko Urumov – eroticism.