Bistro 55 adds an artistic touch to the culinary portrait of the Estate
09.01.2020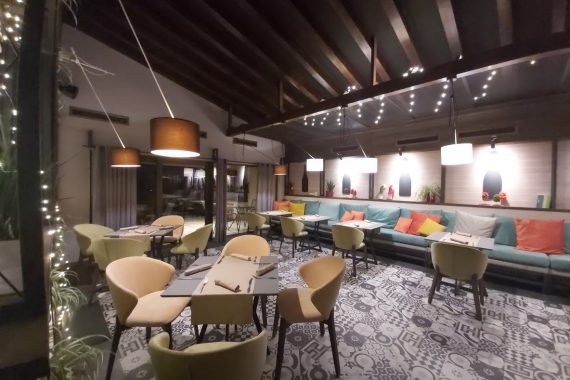 Led by the desire to offer new and different experiences to our customers, at the end of 2019 we opened a second restaurant at Zornitza Family Estate Relais & Châteaux – the modern, cozy and welcoming Bistro 55.
Here you will eat delicious food, taste delicious wines and wish you can stay for hours, talking with friends and contemplating the beautiful views around. If at aEstivum our main focus is to provide you with gastronomic pleasure, Bistro 55 offers an informal, leisurely and relaxing experience.
Of course, without compromising on the quality you are used to. In the menu we will offer you a balanced fusion of recipes from Bulgaria, Asia and America with a pinch of terroir. The wine list complements the food and puts a finishing touch to the enjoyable hours spent here.
The interior runs away from the formal and counts on the stylish and eclectic.
Located in the boutique hotel above ZOMA body & soul, the new Bistro 55 will make your stay at the Estate even more enjoyable.
Open every day from 8:30 to 23:00.