Wine and Gourmet in Le Petit Quchе́
16.05.2018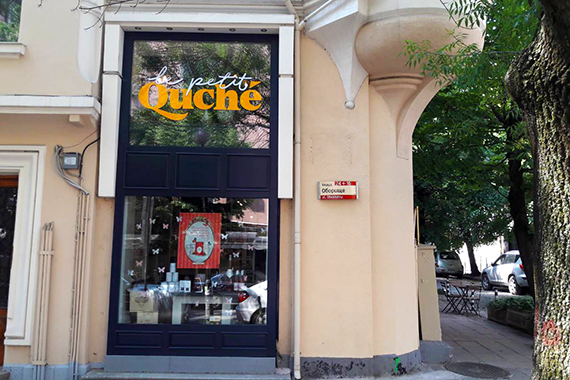 Part of Zornitza Family Estate Relais & Châteaux is now in Sofia.
Le Petit Quchе́ features high-end gourmet products, premium wines from the Old and New World, as well as limited series and exclusive Bulgarian wines. Offcourse they will be available by the glass since all Coravin models are here.
The idea for Le Petit Quchе́ is based on a 110-year-old Foie Gras producer – Comtesse du Barry. Its whole reputation is built on this product, and it is the beginning of the family gourmet business. Today, you can prepare an exquisite French dinner with a 3-course menu for 40 minutes, from the starter, through the wine to the dessert, with their products – incredibly delicious and incredibly at home! Here you can also find olive oil from Provance, Terre Exotique spices, Cinco Jotas cured ham, Michel Cluizel and Maxim's chocolates.
The products of Acqua Dell'Elba are on the second floor of the store -men's and women's natural cosmetics, aromas, hand made candles with natural products.
Very soon one can sit outside – with a glass of wine and tasty bites under trees' shade.
Le Petit Quchе́ is a tradition, terroir and high quality that we share with friends.
Welcome to Le Petit Quchе́, at the corner of Oborishte Str. And Vasil Aprilov Street.