Harmony and relaxation at ZOMA body & soul
22.04.2018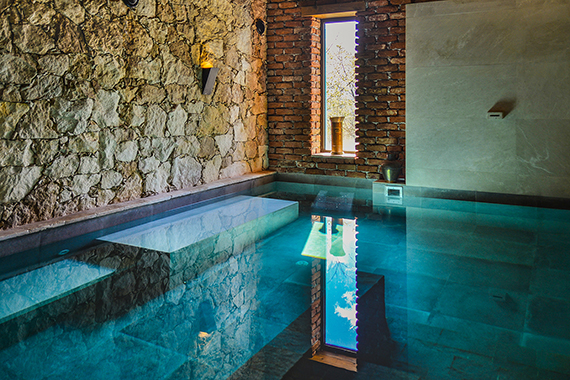 Unique spa experience
The guests of Zornitza Family Estate Relais & Châteaux can now indulge in a unique spa experience. ZOMA body & soul – an incredible place near the hotel has opened its doors in April. Magnetic atmosphere with a unique interior, every detail enhances the experience, and privacy at all times – guaranteed harmony and complete relaxation of the body and soul.
Everything you need for a spa adventure is at your disposal – sauna, steam bath, salt pool, a small heated pool, therapy rooms, relaxation area, and – best of all – complete peace in a design setting. The highest quality of spa services is guaranteed by the partnership of ZOMA body & soul and French cosmetics Darphin Paris.
In ZOMA body & soul, just like at the villas, the hotel and the restaurant, harmony reigns, provided by the stone, the wood and the burning fireplace. Zornitza Family Estate Relais & Châteaux's trademark is made up of therapies with grapes and wine, lavender, olive oil, honey from the estate's own beehives, healing mud from the extinct volcano near the village of Rupite.
To book your therapy, please contact us at +359 877 762 217