Avaton Luxury Villas Resort Partnership
16.05.2018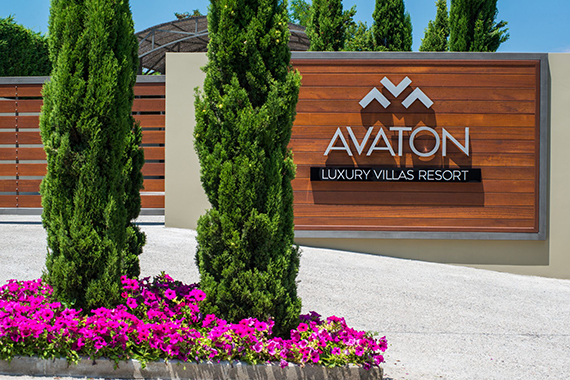 Zornitza Family Estate Relais & Châteaux started a partnership with Avaton Luxury Villas Resort, another proud member of Relais & Châteaux. The resort is a stylish and contemporary beachfront escape overlooking the sparkling turquoise waters of Athos Peninsula in Halkidiki, Greece.
It consists of an exclusive collection of 16 villas. Most of them have private pools with in-built sunbeds which tantalize the feeling of relaxation in our Mediterranean gardens.
Enjoy a meal of creative Greek cuisine in the private, resident only restaurant. Accompany it with a refreshing cocktail tailored made by the on-site mixologist and food pairing expert. Indulge in a journey of taste on the hill in front of the beach, overlooking the crystal waters.
Feel unique with the VIP services which add savour pleasure to your holidays. Enjoy a refreshing massage or yoga session. Cruise around Holy Mount Athos, a UNESCO World Heritage Monument on a yacht. Feel the ultimate holiday experience to create memories that last a lifetime.
The guests of Zornitza Family Estate Relais & Châteaux have the unique opportunity to stay at the Avaton Luxury Villas Resort at a discounted price.
Awards and Distinctions
Avaton Luxury Villas Resort has received a World Travel Award for Greece's Leading Hotel Residencies in 2017!
Additionally, it has received a Greek Hospitality Award for Best Greek Villas and Holiday Homes in 2017.
Moreover, it has been awarded Certificate of Excellence by TripAdvisor and two Excellence Awards by Booking.com.
For more information, visit the official page of Avaton