Quche Wine Sweet Social The new hotspot in Sofia
08.09.2020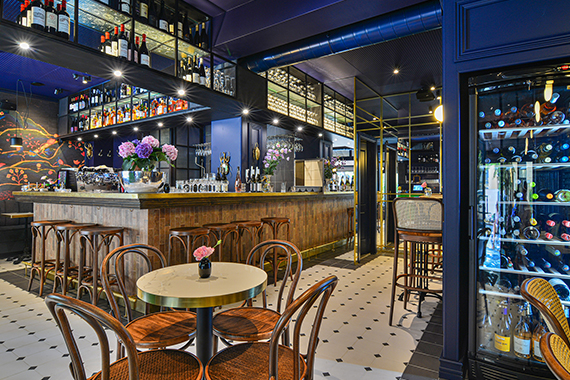 At the end of the summer a special place opened on Oborishte street in Sofia – a sweet shop, wine bar and much more… Quche Wine, Sweet, Social attracts with elegance and intimacy, which bring the atmosphere of Paris to the Bulgarian capital. There are 40 seats inside and 30 – outside. Here it is easy to relax with friends, talk to business partners, stay on your own and enjoy the boiling life on one of the most vibrant streets in Sofia.
Quche is a place for a cup of aromatic coffee, branded whiskey, excellent wine, hot chocolate… The coffee brand is Richard and is made with the only machine of its kind on the Balkans. In the selection of sparkling wines you will find the best from different parts of Europe – among our partners is the iconic champagne Billecart-Salmon.
A delicious place where food complements the ambience and the delight of all senses. The focus of the menu is on the sweet and the virtuoso dishes of the main confectioner Max Metodiev. The food is beautifully plated, healthy and suitable for every taste and time of the day. The menu is tailored by chef Antoine Verhaest from L'Instant Catering, and the cocktails – by Nikolay Nikolaev from 3 OZ.
Quche will also offer products from Zornitza Family Estate farm – honey, jam, sour cherry liqueur, seasonal fruits and vegetables, as well as some of the Estate's signature wines.