Baraka – the new hot venue at the Estate
23.09.2021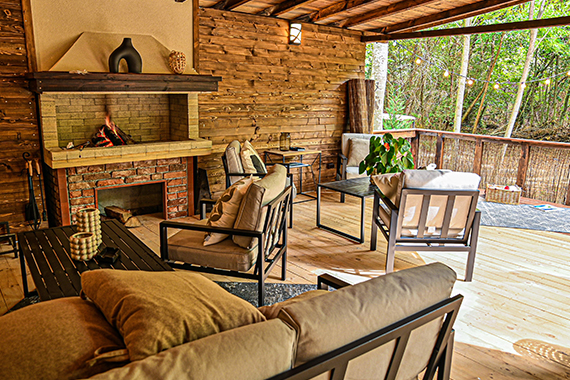 The climate in the region allow us to host outdoor activities on nearly 300 days a year, that's why we decided to expand the venues for meetings and events in the open air with one more. From the end of September at your disposal is an elegant, cozy and secluded place by the river, which we called with the artistic name Baraka.
Here you can hold your meetings – personal or business, organize a party, welcome colleagues and partners to a seminar or training. The ambiance is stylish and inviting, and the presence of nature – more than tangible. We can offer you coffee breaks, refreshments, snacks, barbecue, movable flipchart, themed decoration, climbing rope net as part of the entertainment.
And something special that you will surely appreciate – a feeling of pure joy of living and real timelessness near the river, under the shade of trees, comfortably relaxed by the fireplace.